Monday, April 2, 2018 at 10:51AM
Webmaster
Thanks for checking out the EAA Spirit newsletter! EAA is a nonprofit organization dedicated to keeping members inspired and growing participation in aviation.

As you read, we hope you'll find a story that inspires you — one that compels you to seek out aviation adventures, again and again. Because no matter your level of interest, we're here to help you explore your passion. So, do you have planes on the brain? Well then, welcome home!

Never forget, you're what keeps aviation strong. If you're ready to become a member of the EAA family, we'd love to have you!
Experience Oshkosh
Experience the largest annual gathering of aviation enthusiasts. From unique, historic aircraft to world-class daily air shows, you don't want to miss the World's Greatest Aviation Celebration. Watch video →

Buy tickets →
---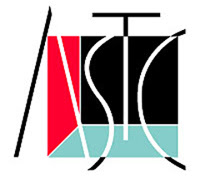 EAA Museum Passport: Access nearly 400 Museums FREE with ASTC Travel Passport
During EAA AirVenture Oshkosh 2017, we heard positive feedback from hundreds of members on the Association of Science and Technology Centers (ASTC) Travel Passport program. Unfortunately, far too many of those conversations started like this: "We spent a few days in Chicago before driving up here for convention. Is the Chicago Museum of Science & Industry on that list? We could have saved nearly $60 if we had known about this program!"

Launched in 2010, the Travel Passport program provides members with reciprocal benefits at nearly 400 participating museums, including free admission, museum store discounts, alternate check-in (to avoid long ticket lines), and more. While the program excludes museums within 90 miles of the EAA Aviation Museum or a member's home address, some museums will waive this restriction. Visit EAA.org/Passportfor more information, and if you're already using the benefit, send us an email to tell us about your experience!

If you have a story to share about EAA member benefits, please e-mail us.
---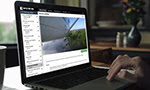 50,000 Young Eagles Enrolled in Sporty's Learn to Fly Course

A milestone was reached on March 8, as 50,000 Young Eagles have now taken the next step in their aviation journeys by enrolling in Sporty's Learn to Fly Course after their Young Eagles flight. Read more →
---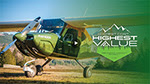 The Vashon Aircraft Ranger 7

Dynon founder John Torode, EAA 1213461, thinks that most airplanes are too expensive. Instead of complaining about it, he started a new company that has designed and built a brand new design. Watch video →
---
EAA Chapter Homebuilds a Hangar
Chapter 1129 in Fairbanks, Alaska – officially the farthest north EAA chapter – has come up with an unusual, but very "EAA" way to build their chapter's new hangar. Full story →
---
Childhood Dreams Come True for the Kutryk Brothers
By Gerry Anderson

As boys growing up in Whitehorse, Yukon, Joshua and Matthew Kutryk were like-minded in their interests, not the least of which was their shared dream to become fighter pilots. When Joshua was 8 years old, he built a cardboard fighter plane cockpit in the basement, in which he and his younger brother sat and re-created the best scenes from the movie Top Gun. Full story →
---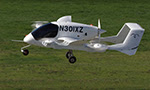 New Fixed-Wing/Multicopter Hybrid in Testing
Kitty Hawk, the company behind the manned multicopter displayed at the EAA Seaplane Base during EAA AirVenture Oshkosh 2017, released a video of their newest aircraft, the Cora, in flight testing. The Cora is a two-seat electric aircraft that uses multicopter-style fans for vertical takeoff and landing (VTOL) and a traditional fixed wing with a pusher prop for cruise flight. Kitty Hawk is developing the design with the autonomous air taxi market in mind. Watch video →
---
EAA's The Green Dot – Mark Harmon
EAA's The Green Dot crew recently sat down for a great chat with actor Mark Harmon. What's his connection to the world of EAA?
Listen and find out!

The Green Dot is sponsored by GE Aviation.


Pre-registration is required for all workshops and webinars.
We thank Aircraft Spruce & Specialty Co. for sponsoring our SportAir Workshop & Webinar Programs.